Welcome to Our 60-Minute On-Demand Virtual Showcase at
Waukesha South High School
Waukesha School District, Wisconsin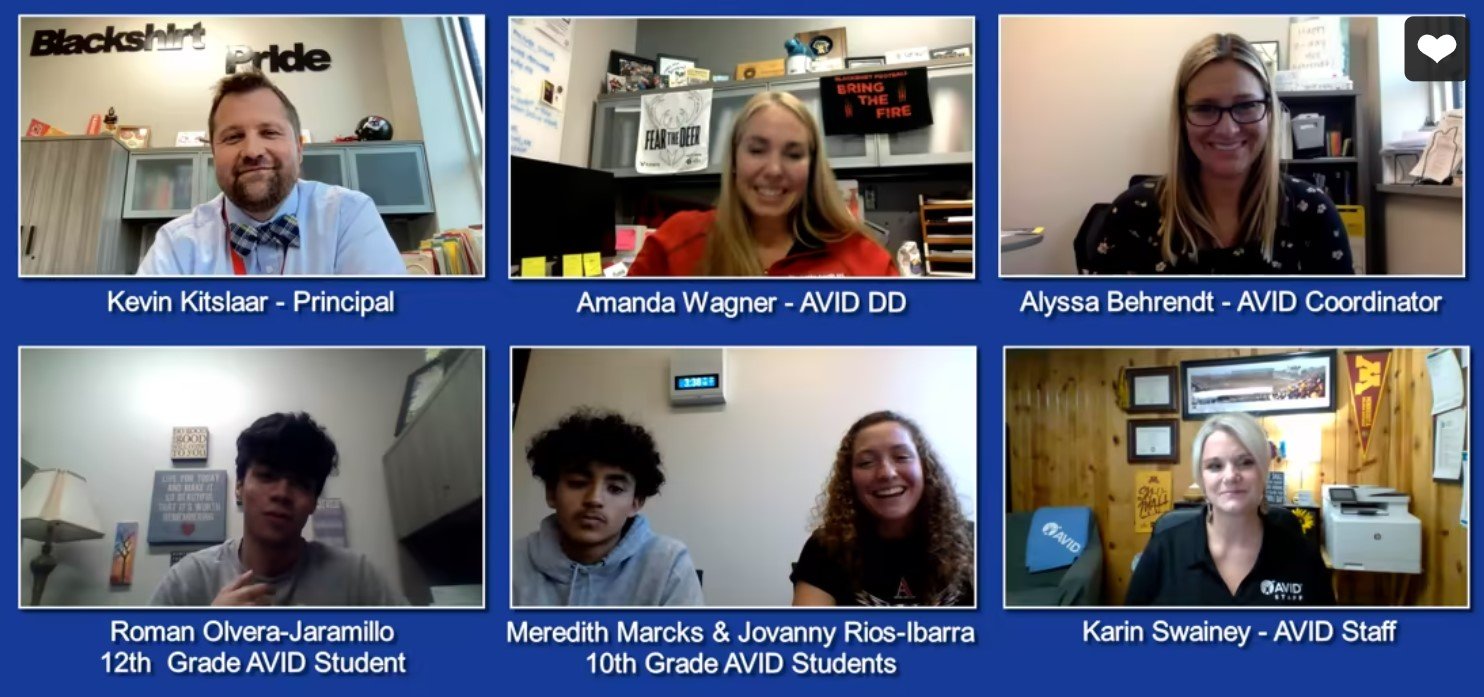 Our Waukesha South High School 60-minute virtual showcase focuses on non-AVID high schools.
AVID Showcases provide an opportunity for educators to see an AVID implementation, share best practices, and learn more about AVID hands-on. The Showcase experience includes classroom observations and a chance to speak with experienced AVID teachers, administrators, and students.
View this virtual showcase to:
Experience the AVID College and Career Readiness Framework.

See and learn about the key components of an AVID implementation.

Hear about AVID as a schoolwide catalyst for improvement.

Discuss implementing AVID with school administrators and teachers.

Hear from AVID students.

Review data and results from AVID students from the hosting school.
❝
Since the inception of AVID, we have seen drastic increases in the amount of students taking AP classes. Currently, we have around two hundred AVID Elective students, but all of our students benefit from AVID Schoolwide strategies.
❞
Kevin Kitslaar
AVID Principal
Waukesha South High School
AVID's mission is to close the opportunity gap by preparing all students for college readiness and success in a global society.