Funding AVID
A comprehensive guide on how to fund AVID Implementation on your campus.
Join us for
a free, informative, 30-minute virtual information session!
Determining how you are going to fund AVID can be challenging at times, especially with ESSER funding going away.
In this webinar, our aim is to provide you with comprehensive guidance, valuable insights, and an abundance of resources to address your funding queries and help you overcome funding challenges effectively.
During this session, you'll:
Discover the answers to commonly asked questions through the AVID Funding Roadmap, a comprehensive guide that outlines five essential steps we will explore together.


Formulate a funding strategy by identifying the components to fund.


Gain the ability to identify five different funding sources and consider various factors when choosing the most suitable funding option for your needs.


Engage and ask your questions!
Don't miss out on this valuable opportunity to explore how to develop a comprehensive funding plan to bring AVID to your schools and districts. Dive deep into the available funding sources and uncover the strategies needed to make it happen.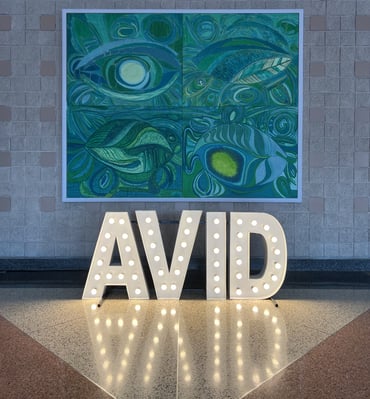 Complete this form to save
your seat!
Save your seat
for one of the upcoming virtual sessions.