Welcome to Our 60-Minute On-Demand Virtual Showcase
Kino Junior High School




Mesa, Arizona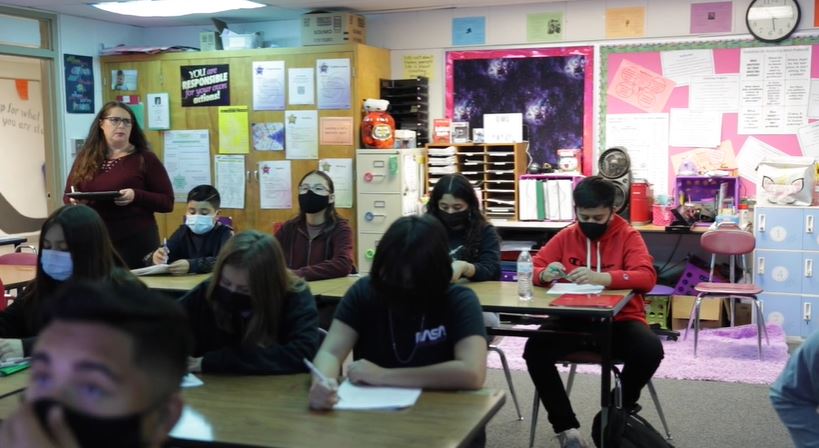 Our 60-minute Kino Junior High School virtual AVID Showcase focuses on the AVID College and Career Readiness Framework and Power of Collective Educator Agency in supporting students in being college- and career-ready.
AVID Showcases provide an opportunity for educators to see an AVID implementation and learn more about AVID. The Showcase experience includes classroom observations and a chance to hear from experienced AVID teachers, administrators, and students.
View this virtual AVID Showcase to learn how schools and districts are:
Leveraging AVID as a schoolwide catalyst for improvement


Facilitating a thriving learning culture


Accelerating the performance of all students in college, careers, and life


Accomplishing their goals faster, leveraging the extensive knowledge and dedicated care of the AVID staff
❝
AVID Schoolwide works because it's not just about the academics, it's the social-emotional piece. There's a lot of staff support. It's not just the kids that are getting something from AVID, it's also the teachers, too. AVID is not just for kids, it's for everybody here at Kino.
❞
Keiko Hasebe-Dilbeck
Principal
Kino Junior High School
AVID's mission is to close the opportunity gap by preparing all students for college readiness and success in a global society.